At the heart of this multidisciplinary ecosystem is the drive to help our students succeed. Mason Square students find themselves where the world of academia blends with the professional world, creating a landscape of experience.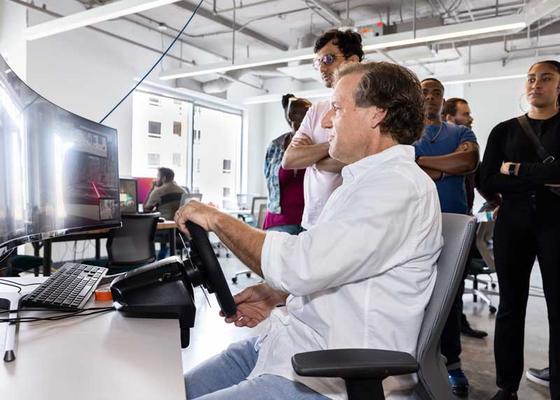 Follow us on social media:
Mason Square is putting the academic excellence of Mason in the heart of Arlington, making getting an exceptional education accessible to more of our community. Here we are utilizing the campus's resources and spaces for connectivity through all levels of education and towards all types of career paths. We're giving students not just an education, but also a way forward after graduation.
In order to get a deeper understanding, Mason Square students are provided opportunities for experiential and integrative learning by bringing professionals and experts to them. This dynamic, collaborative hub uniting scholars, students, researchers, policymakers, and business developers will accelerate the pace of change and solve grand challenges.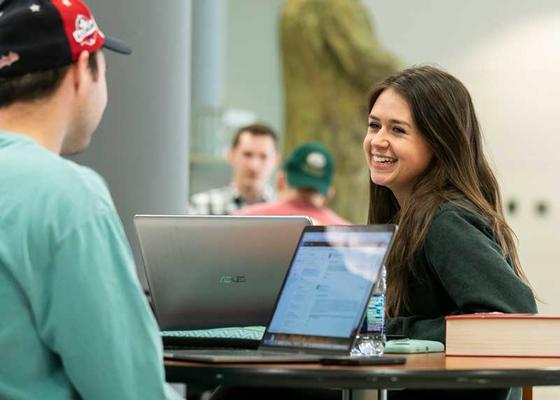 Educational Excellence
Mason Square is home to degree and certificate programs from eight different colleges. Programming is focused on delivering career advancement and readiness in the highest-demand fields in the legal, policy, financial, health, and technology sectors. Mason Square is located in Arlington's innovation district, with easy access to downtown Washington, D.C., allowing for learning opportunities not found elsewhere.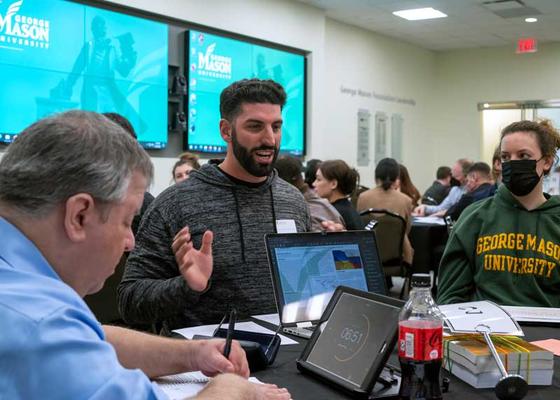 Doing the Research That Makes a Difference
Learning does not stop when one leaves the classroom. Every day, Mason faculty and students help solve pressing problems, illuminate important issues, and shape decisions on policy. We work to answer questions of relevance through research, scholarship, and creative endeavors in a full range of fields—any enterprise offering the chance to break new ground and have a meaningful impact.
Opportunities and resources are available to undergraduate and graduate students seeking to do research while at Mason. You'll have the option of working on individual projects or joining an ongoing study with a professor, research center, or lab.
A Path to Entrepeneurship
Since the 1980s, as Northern Virginia has developed into a world center for cloud computing, web services, internet applications, and more, Mason has been there every step of the way as both a beneficiary and a facilitator of cutting edge technology growth. With it's unique position within the Arlington Innovation District and its state-of-the art facilities, Mason Square is well positioned to host all the key actors in the innovation and entrepreneurship cycle, from researchers to entrepreneurs to investors and more.
A Pipeline to a Strong Career
Mason Square is streamlining the journey from classroom to career by bringing students in contact with industry leaders and experts. Fuse at Mason Square has been designed to integrate classrooms, research labs, and retail space, increasing the interactions between all three sectors. On top of that, Mason Square is host to industry events, career counseling, and easy access to the DC and Arlington area. Students are given a wide range of opportunities to get their foot in the door with a variety of employers.