Where innovation, hard work, and determination unite.
In the heart of the Rosslyn-Ballston corridor, Mason Square will be a new innovation experience in the Greater Washington, D.C., area, bringing the public and private sectors together for:
Education of a highly trained, skilled workforce,
Discovery and development of new technologies,
Transformation of ideas to real-world application, and
Business development to bring products to market. 
This dynamic collaborative hub unites scholars, students, researchers, policy and business developers, accelerates the pace of change, and solves grand challenges.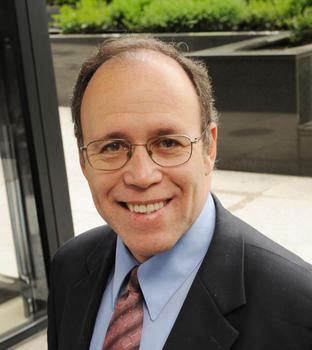 Featured Faculty: Marc Gopin
Marc Gopin holds the distinguished title of James H. Laue Professor of World Religions, Diplomacy, and Conflict Resolution, and concurrently serves as the Director of the Center for World Religions, Diplomacy, and Conflict Resolution within the Jimmy and Rosalynn Carter School for Peace and Conflict Resolution.
Throughout his extensive career, Gopin has dedicated himself to conflict resolution, citizen diplomacy, and aiding war victims. His pioneering peacebuilding spans regions like Syria, Israel, Iran, and Afghanistan, emphasizing amplifying voices of religious and secular peacebuilders in complex conflicts. Over several decades, he's educated thousands of students in conflict healing and peacebuilding, highlighting cultural, religious, and psychosocial factors in peace efforts.
Marc Gopin is one of many esteemed individuals who shared their insights at the Carter School's recent symposium event, titled "A Celebration of Legacy and Impact: Jimmy and Rosalynn Carter Peacemakers and Leaders for Change."
Mason is the largest, most diverse university in Virginia, and produces the most computing graduates in the commonwealth.
With over 39,000 students at three campuses in Virginia and one in South Korea, Mason sets the standard for excellence, diversity, and inclusiveness, while cultivating and linking key actors to drive policy and technology solutions. These qualities and actions will lead to solutions to the world's most complex problems.